Fundación MAPFRE has been selected as one of the recipients of this year's Prince Michael of Kent International Road Safety Awards, one of the most high profile road safety prizes worldwide.  HRD Doña Elena de Borbón, Project Manager at Fundación MAPFRE, and Javier San Basilio, Fundación MAPFRE representative in the United Kingdom, received the award in London today from HRH Prince Michael of Kent.
Fundación MAPFRE has won one of the 2018 Prince Michael International Road Safety Awards for its road safety child education activities around the world.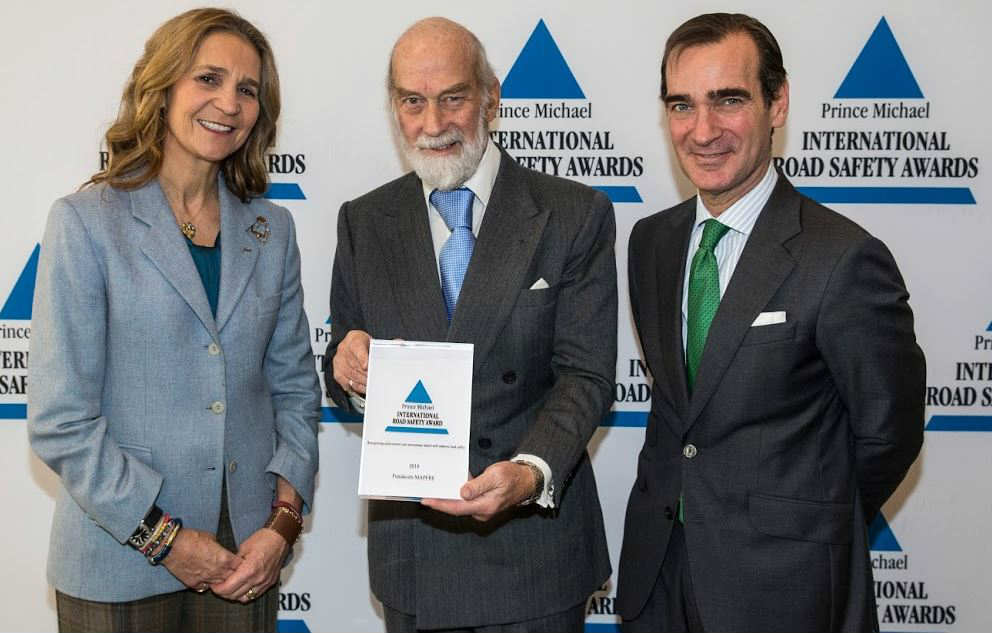 The judging panel has agreed that "Fundacion MAPFRE should receive the award in recognition of its significant contribution to road safety education over ten years." In particular, the judges acknowledged "the success of Fundación MAPFRE's child education program in reaching 2.8 million children and assisting 100,000 teachers in 23 countries."
The Prince Michel International Road Safety Awards are presented to organizations in recognition of their outstanding contribution to improving road safety.
According to HRH Doña Elena de Borbón, who received the award on behalf of the entire Fundación MAPFRE team, "this extraordinary recognition reinforces our commitment toward educating children and youngsters around the world. We believe that our children are our future, and they will be the ones who will make Goal Zero fatalities and serious injuries a reality." Following up on this, Mr. San Basilio emphasized "the hard work of so many teachers, supported in so many instances by Fundación MAPFRE representatives in approximately 25 countries that generously give of their time and, at the end of the day, their lives to educate our children and instil in them the right attitudes toward road safety and accident prevention."
The Prince Michael International Road Safety Awards ceremony took place at The Savoy Hotel in London, UK, on Tuesday, 11 December, 2018.
For more details, please click here